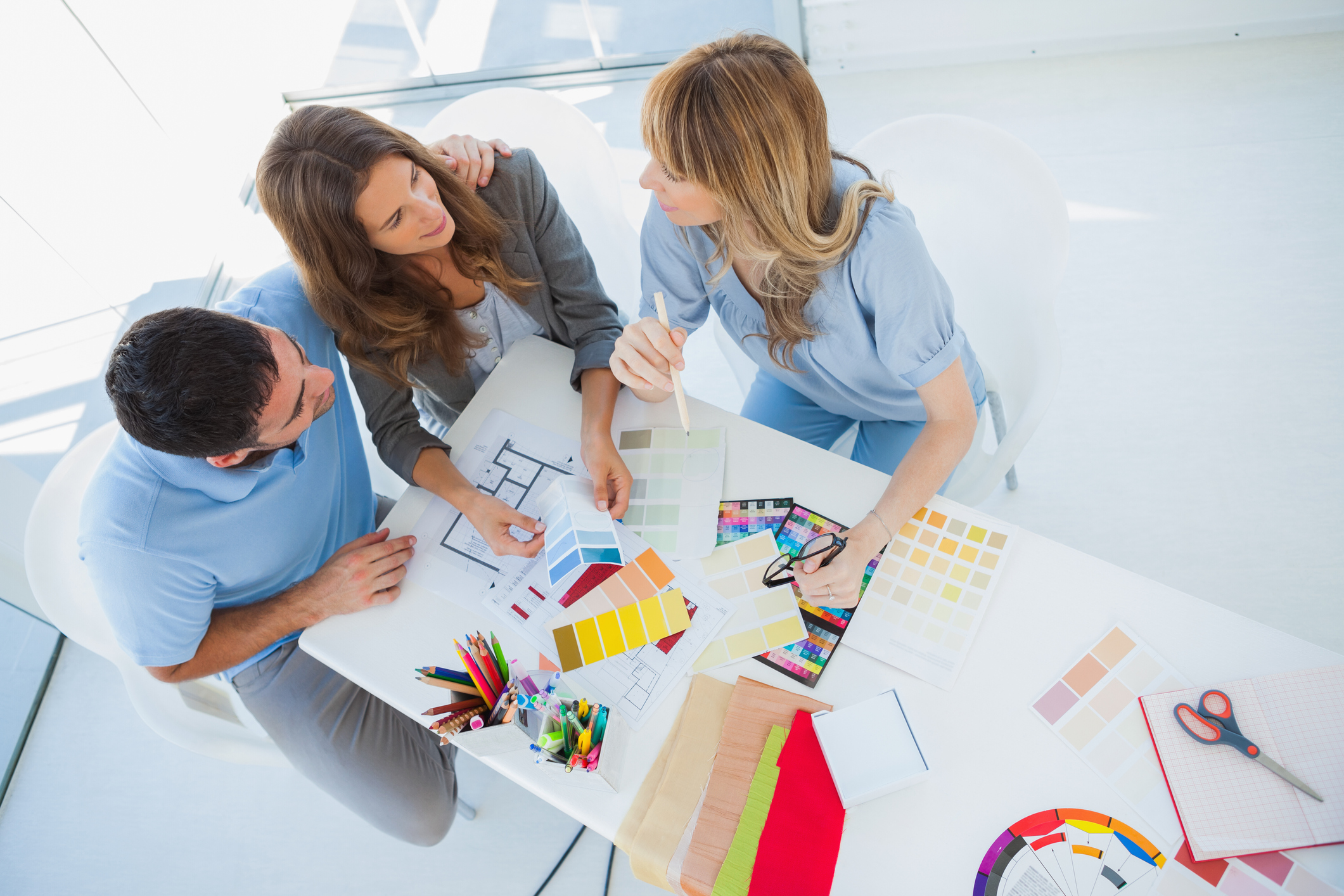 March 18, 2022
Interior Design Trends
There is nothing more exciting than purchasing a home and preparing to design it in the exact way that you'd like. Trying to discover what style you would like for your home can be both thrilling and daunting since interior design trends change all of the time. 
There's modern and minimalistic to trendy and colorful styles, it all depends on what works best for you and your home. When it is time to design your home, consider some of the top 2022 interior design trends! 
According to a number of sources, green is the shade of 2022. Both Glidden and Sherwin-Williams selected calming shades of green as their Color of the Year for 2022. Lighter, peaceful tones are appearing in homes which can be a direct correlation to the pandemic and wanting your home to be a place of refuge and relaxation amid the ever changing times. 

As a way to continue creating a home environment that is peaceful, the theme of nature inspired interior is on the rise. Ways to incorporate nature into your home decor is through the use of earth tone accents, fabrics, paint and of course the placement of plants throughout your home. In addition flora and fauna prints help to make your home more nature inspired.  
For the last few years, minimalism has been a very popular interior design trend. Now, the trend has moved into the opposite direction in favor of layers, textures, bolder colors and more furniture – also known as maximalism! This interior design style is more-so a way to showcase special items that you may have and to share more of your personality with whoever comes to visit your home. 
A huge interior design trend for many years was mid-century modern. Moving a bit further back in time, art deco is slowly becoming a very popular trend appearing in the homes of many. Art deco features decadent detail work and bold geometric shapes. The style, which was popular during the 1920's, 30s and 40s, also features ornate and jewel-like tones. 
Sustainable Approach to Design 
In an effort to be environmentally friendly, many are continuing down the path of making sustainable purchases for their home. A more sustainable home design can include repurposing old furniture, shopping locally and buying responsibly sourced materials. 
If you are located in the Colorado area and are interested in purchasing a home, consider Challenger Homes! To schedule a tour or learn more about our current and upcoming communities, contact us today!