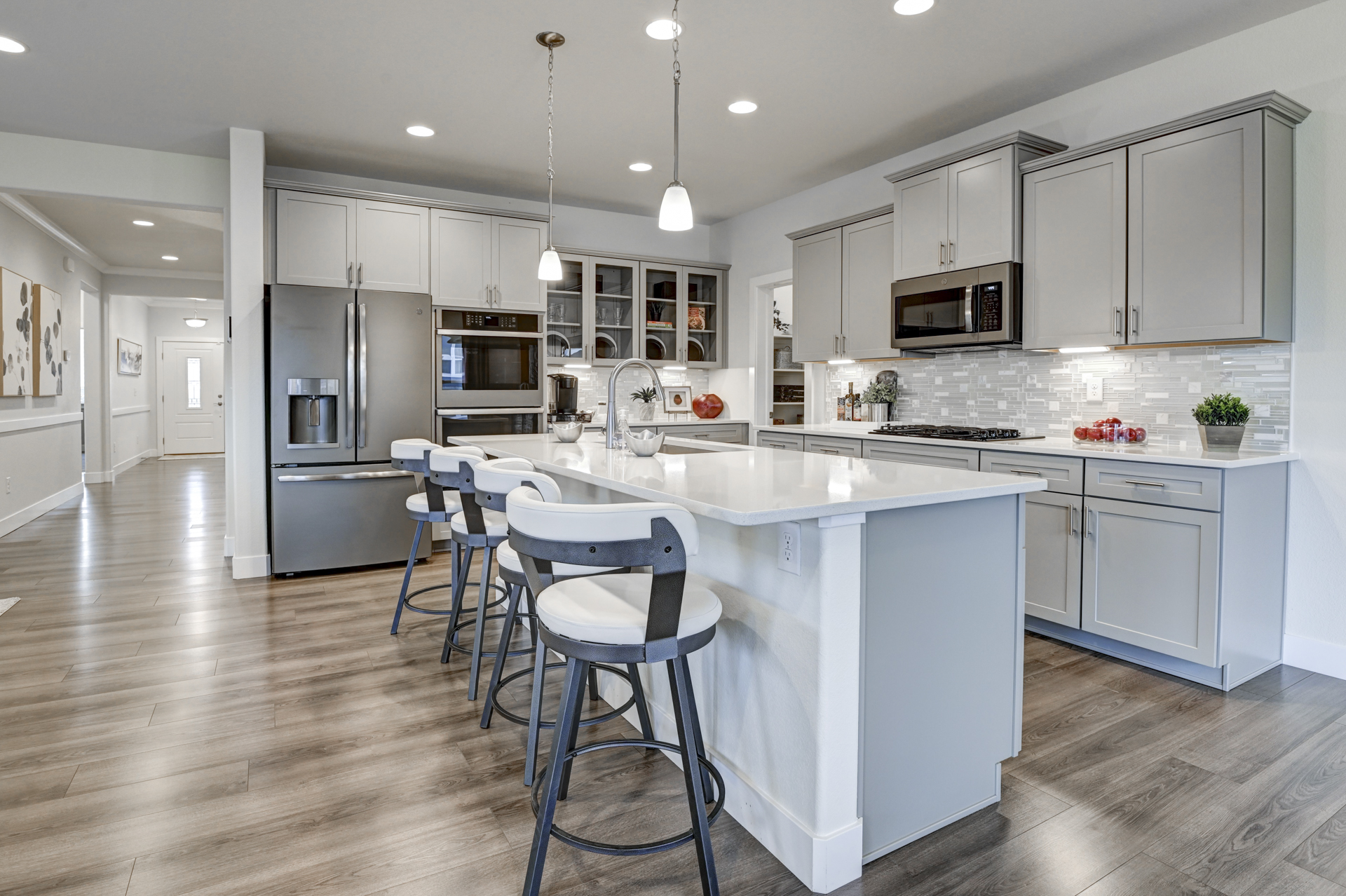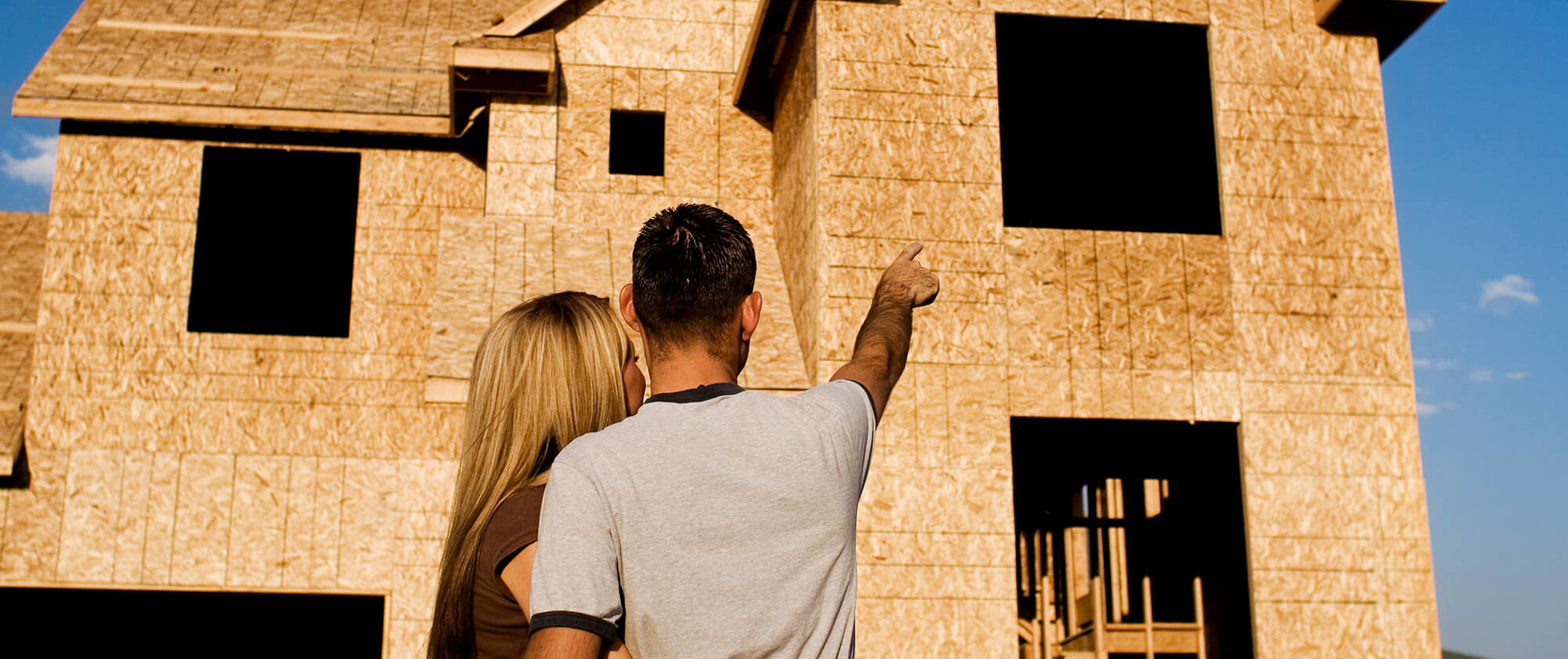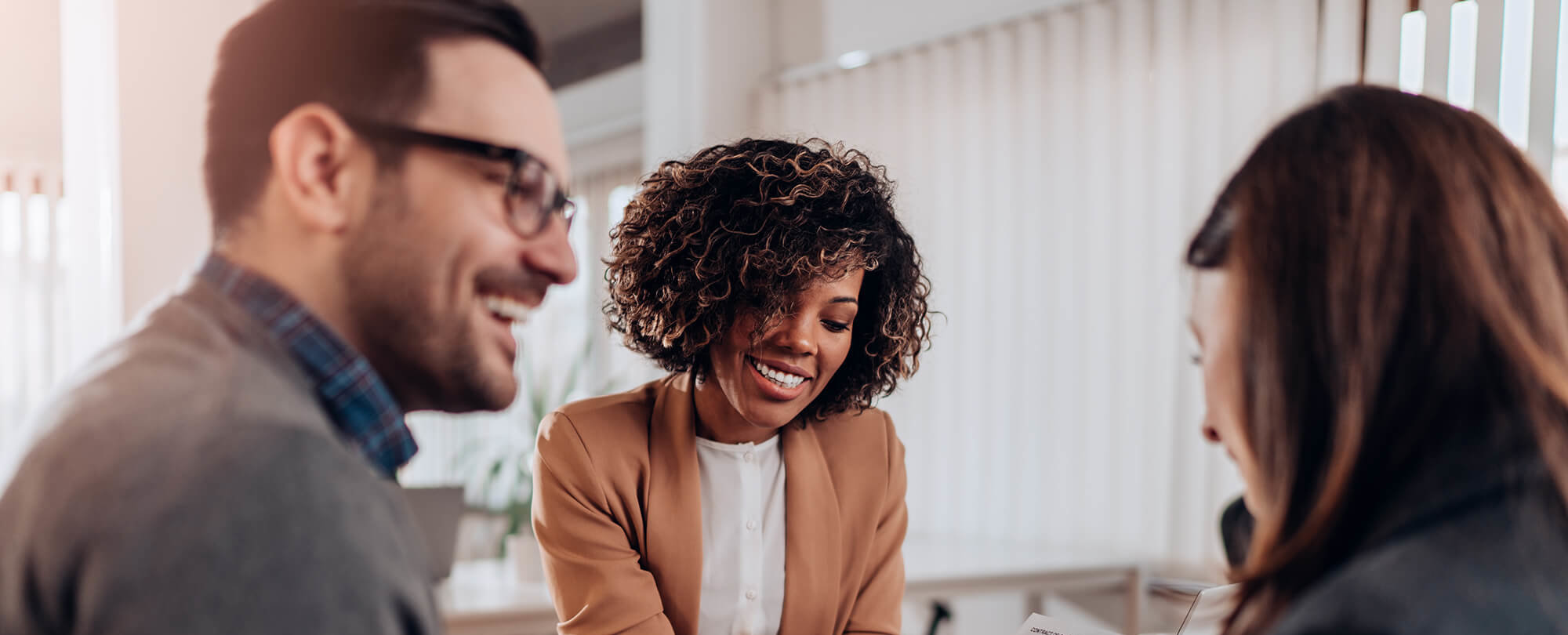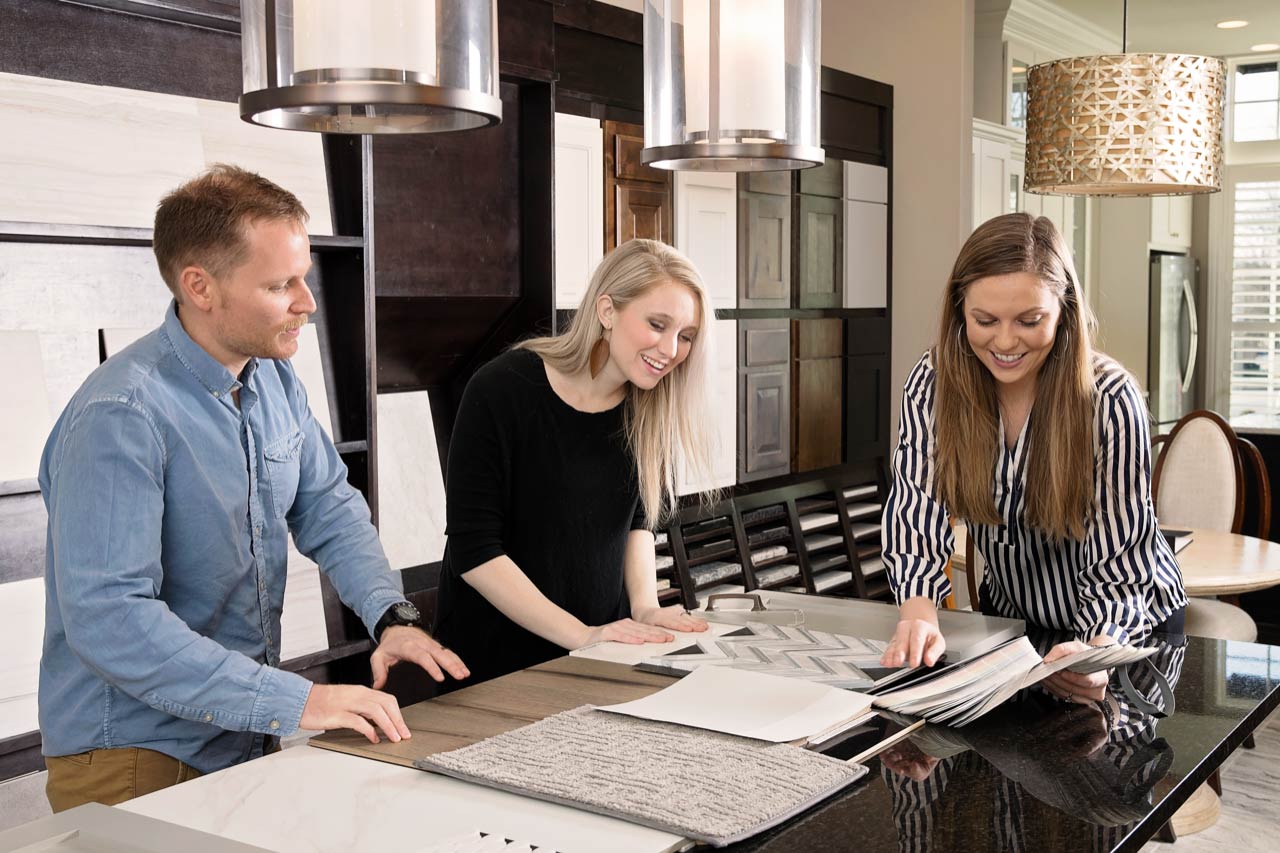 Make your home yours
One of the best parts about building a brand-new home is the ability to truly make it your own. From porch lights to paint colors, our wide selection of customizable standard features and available upgrades allow you to design a one-of-a-kind Challenger home to fit your tastes, your lifestyle, and your budget.
Delightful by Design
Once you finalize your floor plan and home site, it's time to have your Design Consultation. This meeting, typically held at either our Design Studio or at your neighborhood's model home, is where we help you start making design selections and answer any questions you may have. And while some homebuilders view the design process as a way to up-sell or over-sell customers by employing associates on commission, the salaried design professionals at Challenger Homes are dedicated to helping you meet your needs, wants, and budget.
Our Design Studio Process
You're only seven steps away from customizing the Challenger home of your dreams:
Step One
Review Floor Plan & Contract: Our Design team will review your selected floor plan along with any additional options added at the time of your contract.
Step Two
Lighting & Electrical Options: From entryway to master bathroom, determine which type of lighting best fits your needs while showcasing your home. Plus, it's much easier to install electrical wiring before your new home is built, so you can make those decisions now!
Step Three
Exterior Options: Choose the exterior color palette that suits your tastes best.
Step Four
Kitchen Options: Select your kitchen cabinets, countertops, hardware, backsplash, plumbing, and more.
Step Five
Flooring Options: Choose your carpet style and color along with any tile, vinyl, or laminate wood you'd like installed.
Step Six
Interior Trim: Select the interior paint, doors, hardware, windowsills, stair rails, and other interior trim options to add the final polish to your new home.
Step Seven
Finalize all Selections: Sign-off on all of your personalized selections.
Why Buy New
Trying to decide if buying a new home is right for you? Here are the reasons why building a new home in Colorado instead of purchasing a previously owned one may be best:
Choice
Don't want to be stuck with a previous homeowner's preferences? From floor plans, to structural options, to paint colors, to flooring, building a new home allows for much more customization.
Efficiency
Thanks to better building standards, new materials, and higher-rated insulation, new homes are automatically more energy efficient than previously owned ones—and the energy saved translates to lower utility bills for you.
Location
A new home allows you to pick the neighborhood, community, or enclave that's right for you: not to mention your perfect home site.
Warranty
Unlike new homes, previously owned homes almost never have a warranty. A new home warranty, like the kind provided by Challenger Homes, will give you much-welcome peace of mind. However, unlike many other new home builders, we keep our warranties in-house, so you can rest assured that the same people who build your home stand behind any fixes or maintenance that may need to be made.
Superior Quality
Compared to homes built decades ago, current building codes help ensure a superior standard of construction.
Safety
Better building materials, craftsmanship, and adherence to stricter building codes make new homes much safer than previously owned ones.
Cleanliness
When you build a new home, everything is neat and clean, never-before-used.
Lower Maintenance
Brand-new materials and operating systems offer high performance along with low maintenance. For example, a new home can be operated for 20-30% less than a home built prior to 1980.
Health
Elimination of any hazardous materials help make new homes healthier: superior indoor air quality is just one way new homes may improve your family's health.
Storage Options
Compared to the cramped closets and small storage spaces typically found in older homes, many new Challenger homes feature walk-in closets and plenty of dedicated storage space.
Open Designs
While many older homes were designed with tight hallways and boxy layouts, new homes typically feature open floor plans that help maximize your livable square footage.
Financing
Our close relationship with PenTrust®, our preferred lender, means they have the ability to understand your unique situation, educate you on your financing options, arrange the necessary financing, work around your closing deadlines, and deliver a superior customer experience.
Monetary Appreciation
The greatest value appreciation of a home typically occurs in the first five to eight years after it is built, which means buying new will allow you to take advantage of this accelerated equity.
Hometown Heroes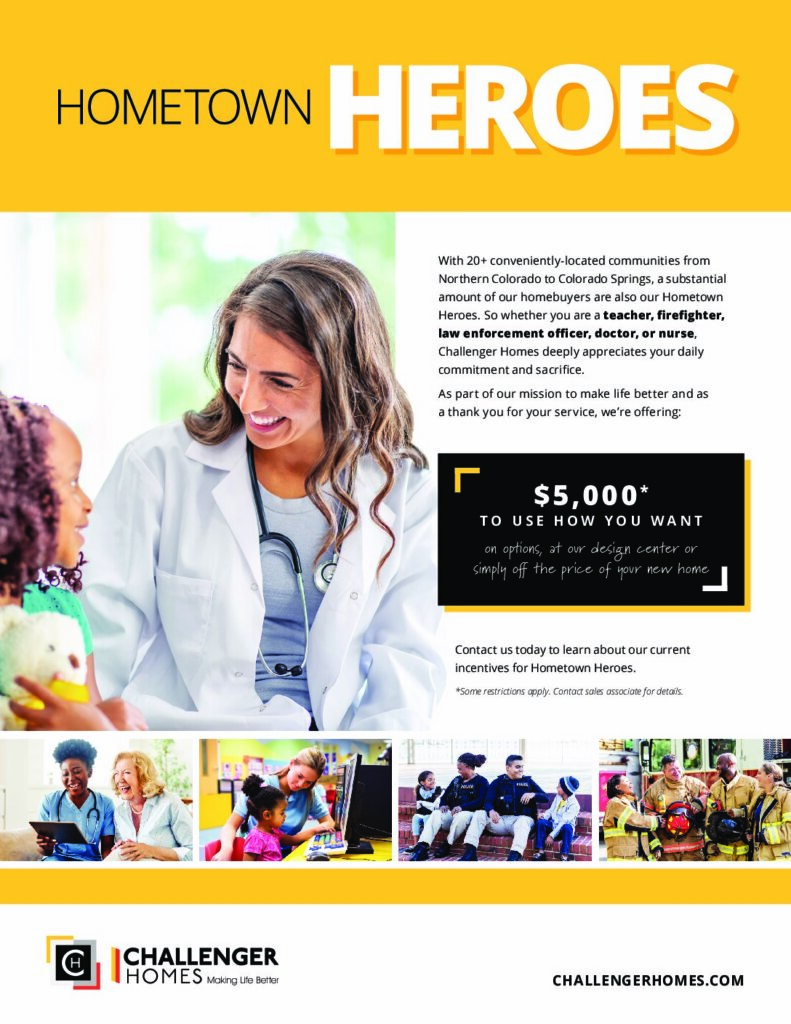 Proud To Serve Those Who Serve
With conveniently-located communities near Peterson and Schriever Air Force bases and Fort Carson, a substantial amount of our homebuyers are also military service members. In fact, Colorado Springs is one of the most military-friendly areas in the country and one of the most desired assignments for active duty—not to mention a popular retirement destination for military veterans. We're proud to provide the quality, value, and lifestyle our men and women in uniform prefer, and we're happy to show our appreciation for their service whenever possible.
Military Incentives
Challenger Homes deeply appreciates the commitment and sacrifice our armed forces make for our great country. As part of our mission to make life better and as a thank you for your service, we offer the largest military incentives of any new home builder in the area. Contact us today to learn about our current incentives for active military members and veterans.

Our Preferred Lender – Pentrust® Mortgage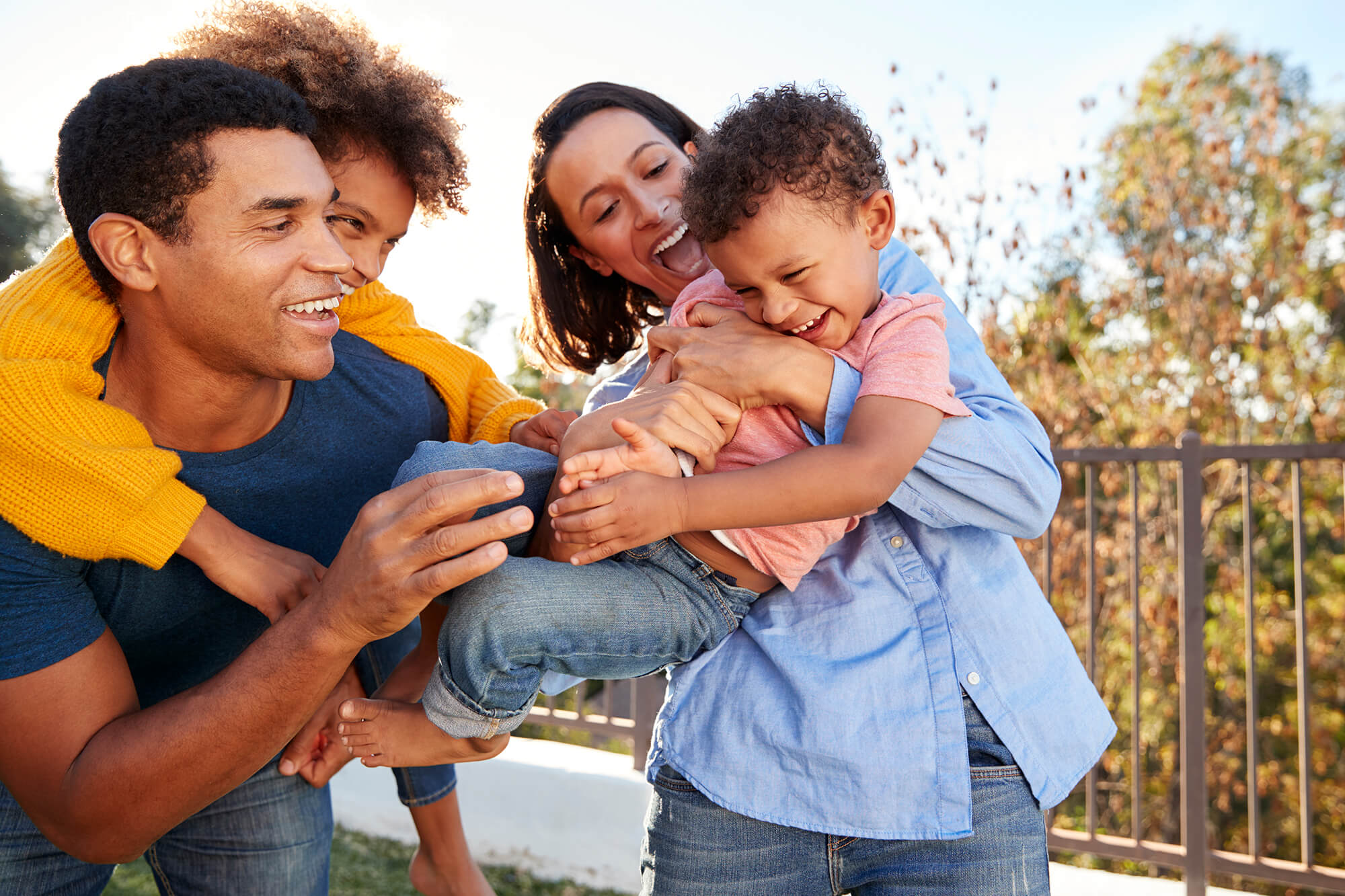 Local underwriting built around people
Our partners at PenTrust are driven to deliver a seamless and stress-free loan approval process for homebuyers financing a new Challenger home. Their experienced team will provide the knowledge and guidance necessary to ensure a smooth experience while their vast product offerings ensure you are matched to your perfect loan.
The PenTrust team is committed to their clients from start to finish with no intermediaries, outsourcing, or automated call centers getting in the way. They are devoted to earning trust, understanding each homebuyer's unique circumstances, and doing the right thing, always.
Here to help
Financing your brand new Challenger home doesn't have to be a source of confusion or concern! Challenger Homes wants to ensure you have the information you need regarding mortgage options available to you. Whether it's conventional, VA, or FHA, our partners at PenTrust have the resources to make sure you get your questions answered and to find the best loan product for you and your family.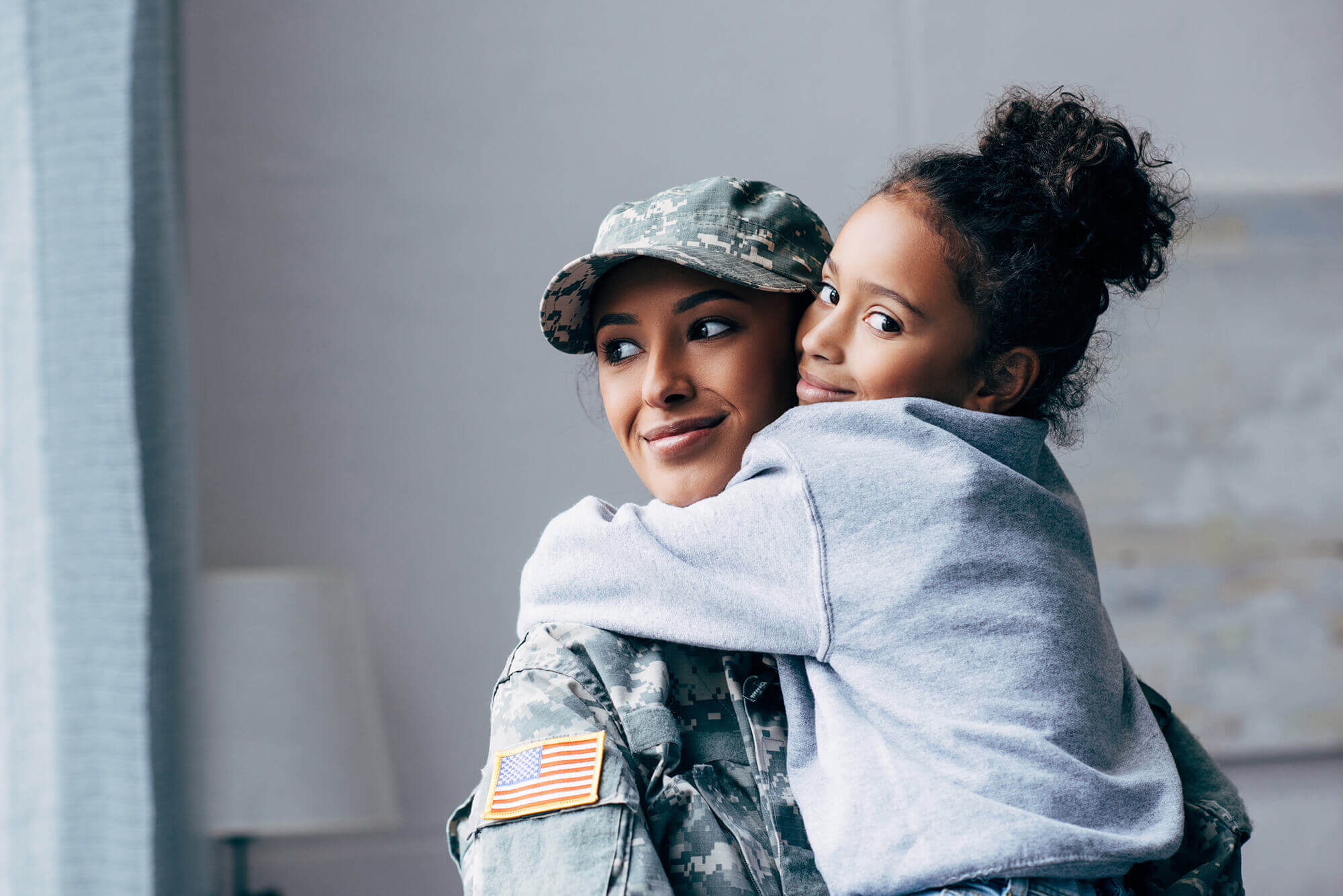 VA Home Loan Benefit
At PenTrust, having the privilege to lend to our country's brave men and women is an honor we take very seriously. As a VA-approved lender, we have high standards and work hard to provide a stress-free experience. Whether you are retiring or relocating, our expertise in local markets will ease the transition.
61% of our branch's volume is VA loans
Top VA Lender in El Paso County
We have received various certificates of appreciation including the 68th combat Sustainment Battalion and the 110th Military Policy Company.
We are also involved in the Joint Community Forces Group which supports our reservist personnel throughout the Front Range.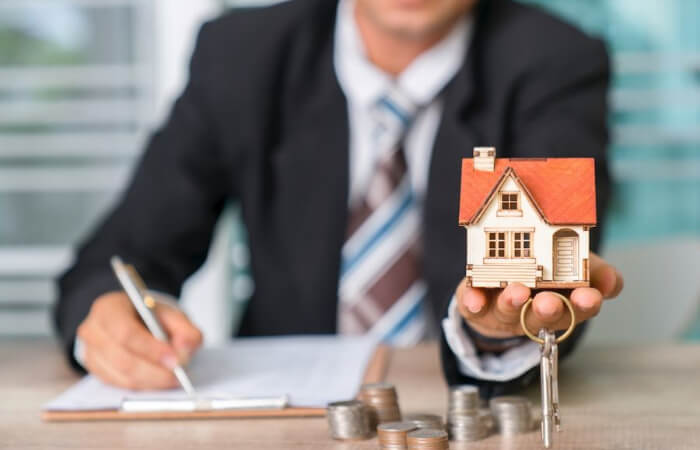 Financing that Fits
Our preferred lender, PenTrust, has the ability to understand your unique situation, educate you on your financing options, arrange the necessary financing, work around your closing deadlines, and deliver a superior customer experience—in other words, the ability to make life better for you. Contact them today for a free consultation and personalized mortgage advice.
Realtor Rewards – Earn up to $34,000 in Rewards Money!
Your first closing of 2022 is your qualifier. Each additional closing receives a bonus check of up to $10,000, ON TOP of your regular commission. Based on our Average Sales Price, an agent could earn $171,700 or more in 2022 just by closing 10 Challenger Homes!
We offer a generous
3% Total Purchase Price Commission
plus the best bonus program around!
Realtor Rewards Program - Enroll Now
We wouldn't be where we are today without the support and partnership of our Realtors! We work hard to foster close relationships between ourselves and our Realtors—and between our Realtors and their clients.
From building great Colorado homes at an incredible value to offering generous Realtor bonus programs, we aim to make life better for everyone every step of the way.
Stay Informed
Have an urgent question? Please don't hesitate to get in touch with one of our sales managers.