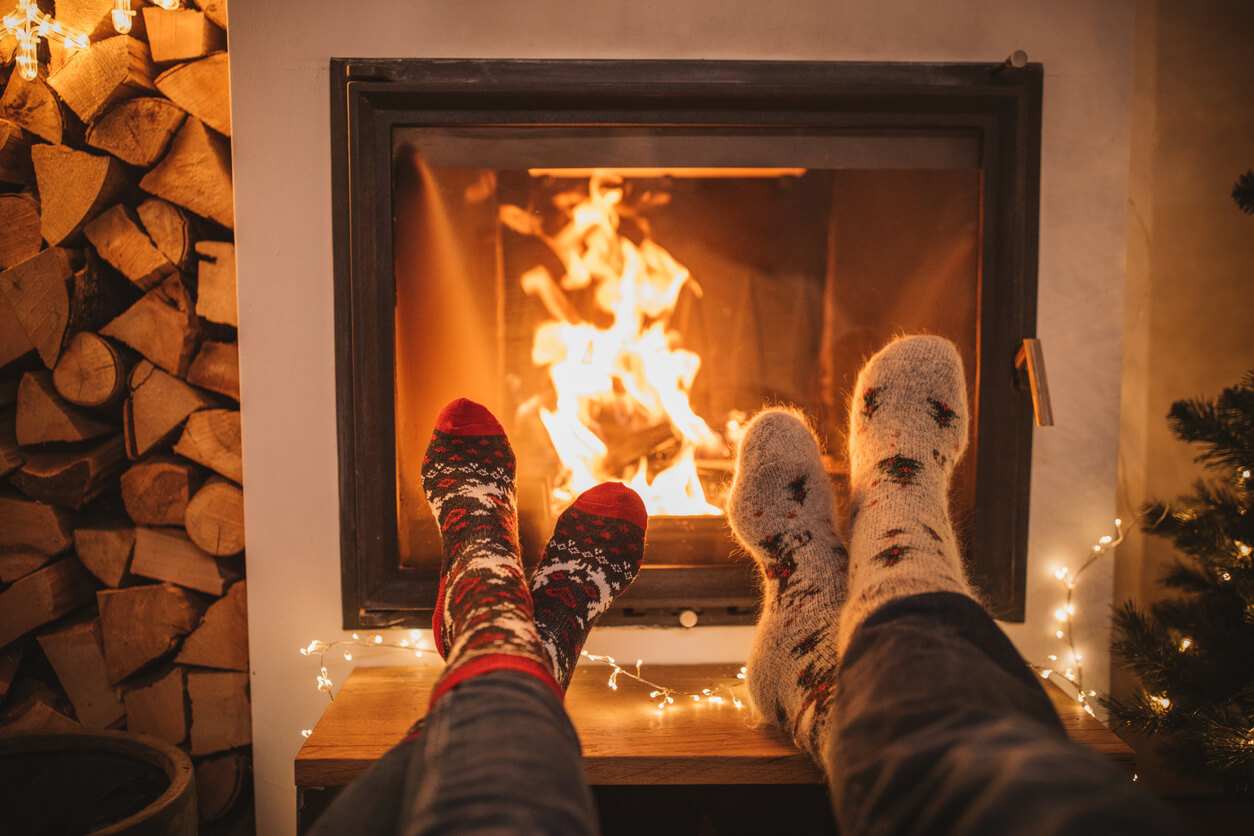 December 9, 2022
Christmas Traditions to Start with Your Family
The Christmas season is always an exciting and special time of year. From snow to decorations, holiday meals, Christmas sweaters and of course gifts, this time of year always evokes sentimental holiday memories. The wonderful thing about Christmas is that each family has their very own unique way of celebrating. It is those traditions that we all look forward to when counting down the days until Christmas! 
We at Challenger know how exciting it can be to spend the holidays in your new home and with just a few short weeks away from the big day, now is the perfect time to begin planning new traditions that you can do for years to come! Continue reading for holiday tradition inspiration! 
Christmas Eve Hot Chocolate 
The deliciously sweet treat is a Christmastime staple and making a rich cup of hot chocolate for your family can be a holiday tradition for you. In order to make this tradition extra special, we recommend skipping out on the instant hot chocolate in place of a recipe that calls for cocoa powder, warm milk, marshmallows and other additions such as peppermint, whipped cream and even a caramel drizzle! Enjoy this family tradition on Christmas Eve in front of your fireplace or around the dinner table in your Challenger home. 
Plan an Ice Skating Adventure
A perfect wintertime activity, ice skating is not only fun, but perfect for family members who love athletic activities! There's no better way to bring in the Christmas cheer than by skating for hours while listening to festive holiday music. There are many places near your Challenger home, such as Acacia Park in Colorado Springs, where your family can enjoy time together while on the ice skating rink! 
Make Christmas Breakfast Together 
Nothing brings people together more than a home cooked meal, which is why you should begin your Christmas Day by making breakfast together as a family! Our spacious Challenger Homes kitchens make the perfect place to make meals for large groups of extended family members and your friends! From pancakes to waffles, eggs and freshly squeezed orange juice, this is a tasty tradition that is sure to carry on for years to come. 
Take a Holiday Family Photo
To commemorate the holiday, gather round the entire family for a Christmas photo! Wear matching outfits, bring props, include your family pet and smile! You can hang your family portrait in your home to admire throughout the year and even send them to close friends and family as your annual Christmas card. Images are sentimental, they are the perfect way to reflect on past holidays and see how far you've grown as a family. 
Make Life Better by Giving Back 
The holiday season is often a very busy time between family obligations, finding the right gifts and social events. But during the season, we should remind ourselves about the importance of giving back to those in need either through volunteer work or donating. In Colorado there are a number of ways to support those around you, including donating gently used items to the Salvation Army or volunteering at a local food bank. This family tradition is a great way to help others each holiday season (and beyond), while teaching your family about the importance of helping your fellow neighbor who may be in need.    
The best place to be this holiday season is with your family inside of your beautiful Challenger home. If you are interested in learning more about our communities, contact us now! We would love to schedule a tour and show you just what life is like in one of our Challenger communities. Happy Holidays!