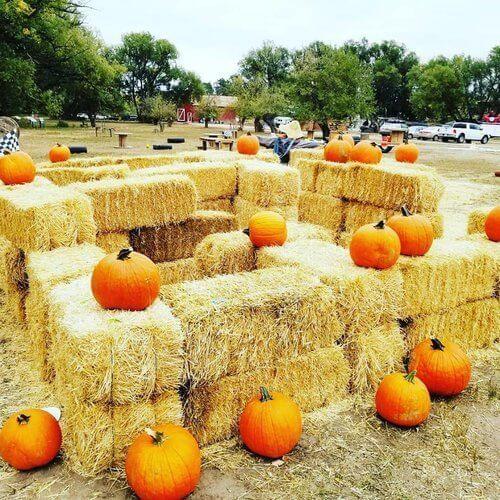 October 28, 2022
DIY Halloween Decorations to Make in Your Challenger Home
Halloween is right around the corner and whether you are having a quiet night at home watching scary movies with your family or hosting a spooky costume party, Halloween deserves one thing… scary decorations!
There is no better holiday to make creative do it yourself decorations than Halloween, So if you're interested in decorations that you and your family can make together to display in your Challenger home, continue reading!  
Haunted Archway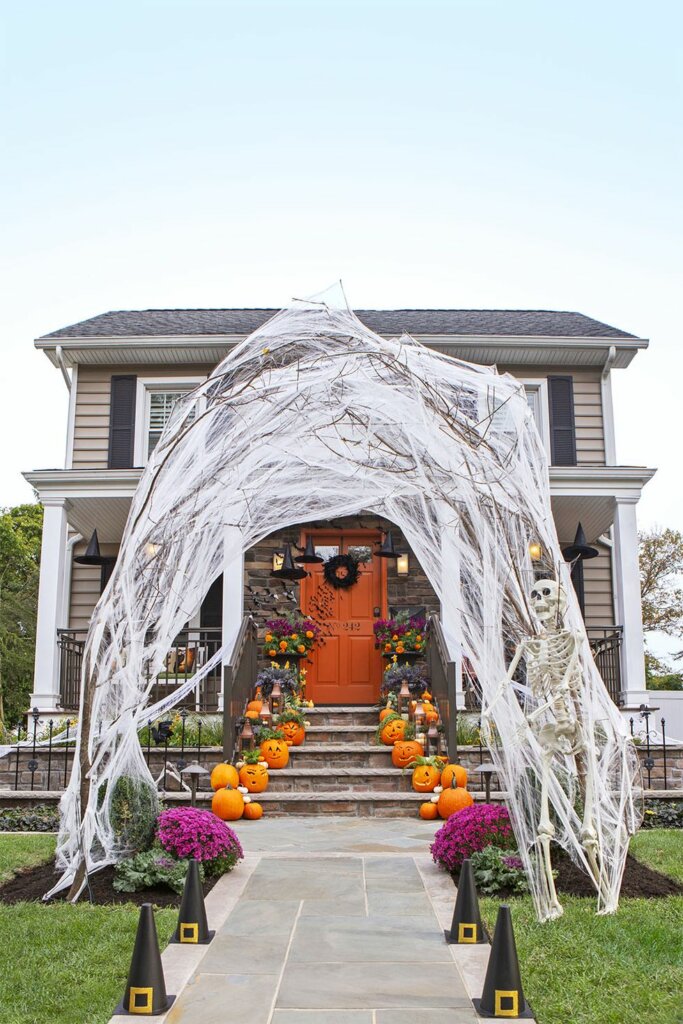 The perfect entryway to your Halloween party is a spider web covered archway! Create this by anchoring two branches on either side of your walkway and bend until the branch reaches the other side of the archway. Next, cover the branches with as many cobwebs as you'd like. You can also customize your archway with details like fake spiders and skeletons! 
Spooky Hand Soap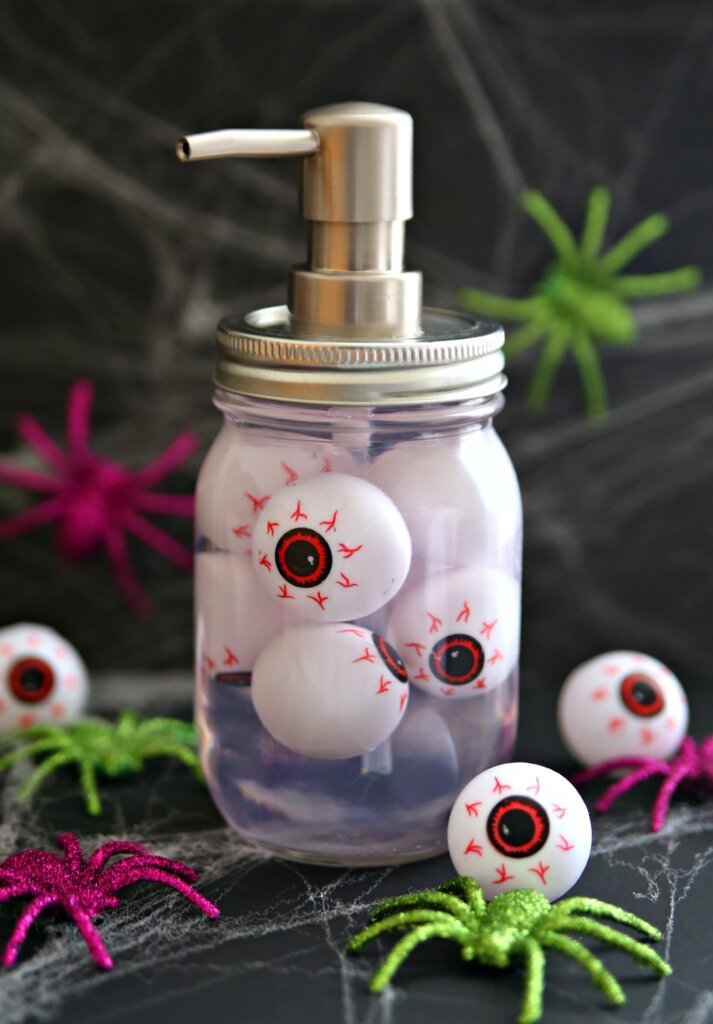 A subtle, yet effective Halloween decoration to create is eyeball infused hand soap. Perfect to place in bathrooms throughout your home for party guests to find, this craft is incredibly easy to make! All you need in order to make this scary soap is a mason jar, a mason jar pump insert, clear hand soap and eyeball ping pong balls. 
Begin by removing the lid from your mason jar and adding up to six ping pong eyeballs into the jar. Pour hand soap over the ping pong balls until your jar is covered, finally cover the jar with your pump insert.    
Ghost Chair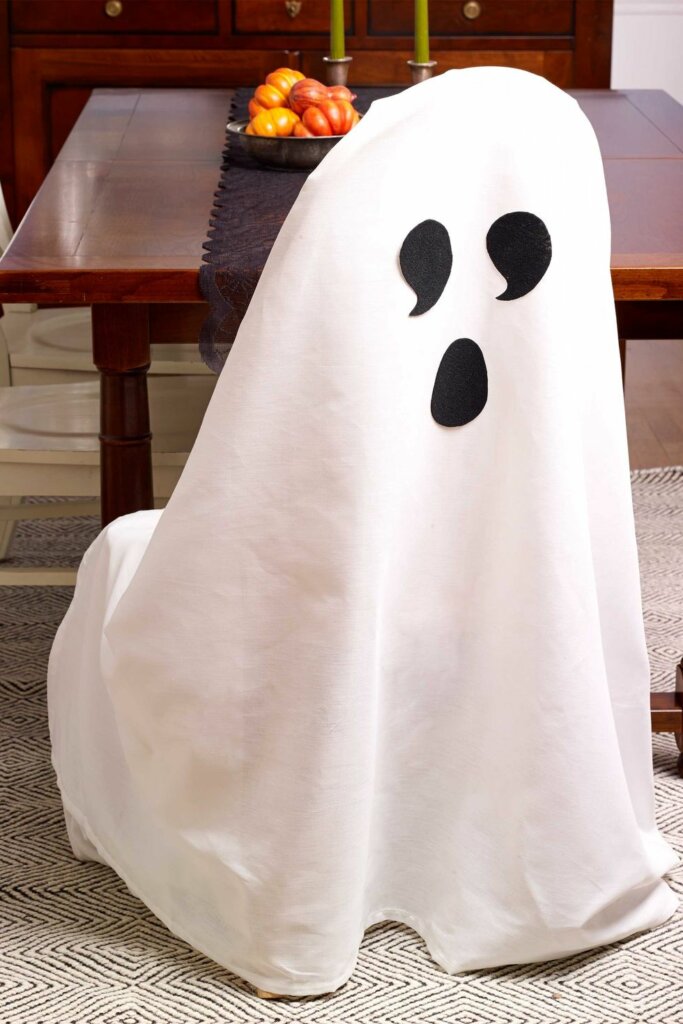 Perfect to place outside of your home for trick-or-treaters or inside for party festivities, a ghost chair is a simple and ghoulish DIY project to try out! All you need is a white sheet, a chair and adhesive black felt. 
Drape a white sheet over a rounded chair. With your adhesive black felt, cut out shapes of eyes and a mouth and stick to the sheet. Voila! 
Mummy Mason Jar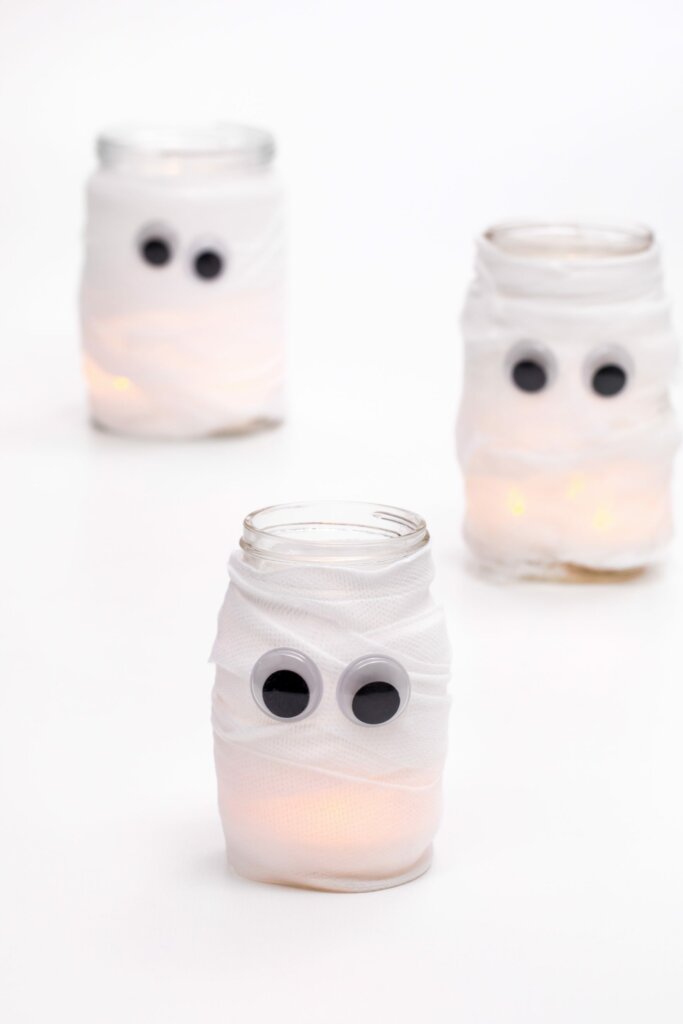 A subtle touch to add to your Halloween decorations, a mummy mason jar is easy to make and can also illuminate your Halloween party! In order to make this DIY project, all you'll need is a mason jar, white gauze bandages, scissors, craft glue, googly eyes, a candle (battery powered tea light) and black craft paper.  
Starting with your mason jar, apply craft glue to the base of the jar and begin to wrap gauze bandages around the jar until the sides are completely covered, glue to secure the ends of the bandages. Use your glue again to place googly eyes to the upper part of your jar. Using your black craft paper, cut out an oval shape and glue it below the eyes. Finally, place your candle or battery operated tea light into the jar and light! 
We encourage you and your family to make your very own Halloween decorations to display in your Challenger home! 
To learn more about our homes, contact us today.