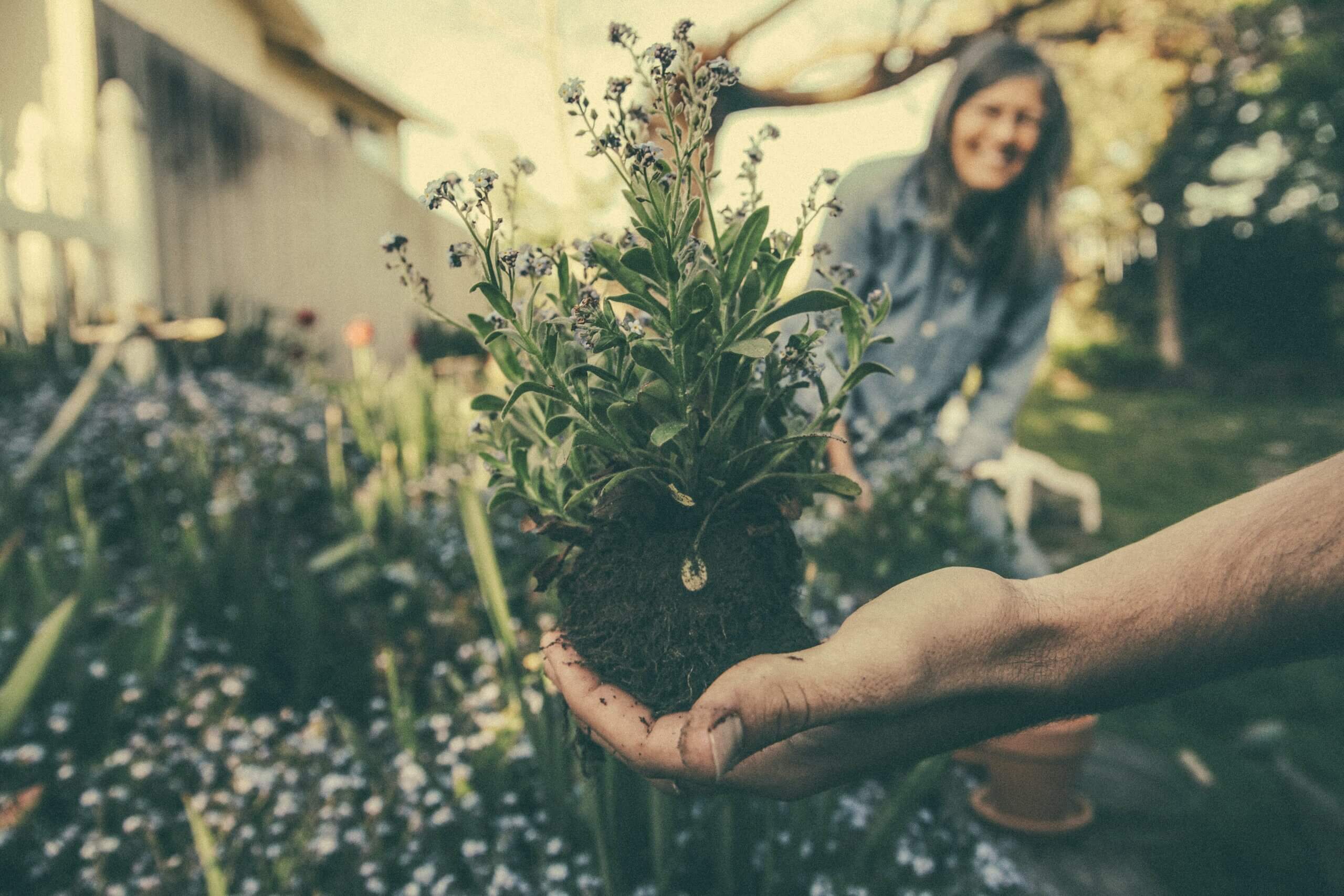 June 20, 2023
Essential Spring Gardening Tips
Gardening is a peaceful, calming activity that leads to a beautiful end result. Let us share with you our favorite gardening tips! 
With warmer weather among us, now is the perfect time to get outside and start your flower garden! While it can be daunting to get back into your garden after a harsh, cold winter, it shouldn't be! Gardening is a peaceful, calming activity that leads to a beautiful end result. In the hopes of having a beautiful and successful garden, there are many tips and tricks that you're likely to learn along the way. So if you're starting your garden again or are brand new to the entire experience – there is nothing to worry about. Let this blog post be a head start on your gardening journey. Continue reading as we share our favorite gardening tips! 
Clean Your Garden Area 
Before you begin planting flowers, plants or vegetables into your garden, cleaning the area is the crucial! Begin with clearing away dead leaves, old mulch and dirt/debris from the area(s) where you plan to garden. Make sure you begin with a clean environment, as that makes it easier to grow/maintain and creates a garden that is pleasing to the eye. During all parts of gardening, it is important to wear gloves to protect your hands from dirt and leaves that could hurt your hands. 
Add Soil and Fertilizer to Your Garden Area
Before you start planting your garden, soil and fertilization are essential pieces to the puzzle! Begin with adding garden soil (which typically consists of bark shedding, fertilizer and/or compost), this is what you will put your seeds into. Garden soil includes extra organic matter, which provides plants with nutrients. 
Adding Fertilizer gives gardens much needed nutrients such as nitrogen, phosphorus and potassium, which gives plants the ability to grow faster, bigger and produce more food. We recommend adding fertilizer shortly before planting.
Begin the Seeding Process
Arguably a gardeners favorite part, seeding is the beginning of the growth process! When you begin planting, the general rule of thumb is to plant seeds at a depth that is equal to three times the seed diameter. However, we do recommend reading what is suggested on the seed packet. Poke an individual hole into the soil and place the seeds inside. Next, firmly cover up the seed with your surrounding soil and move on to your next seed. It is important to create an appropriate amount of space between each seed – not scattering them too far apart or close together. Once complete, water! 
Apply Fresh Mulch 
Once you've finished planting your flowers, adding a fresh layer of mulch around your new plants is next! 
If you aren't aware, mulch is a layer of material (typically wood or compost) that gardeners lay down over their existing soil. There are many benefits of using mulch in your garden including the fact that it prevents weeds, keeps your garden moist during the summer months and protects the texture of soil from the intensity of direct sunlight. We recommend adding a two inch layer of mulch over your soil after you have planted your flowers for ultimate garden protection.
Consider Challenger Homes
A garden is a beautiful addition to any home, especially a Challenger home! Here at Challenger, every home that we build includes thoughtful extras, modern designs and exclusive amenities. If you are considering purchasing a new home in northern Colorado, Denver or Colorado Springs – contact us to schedule a tour and learn more about our communities!