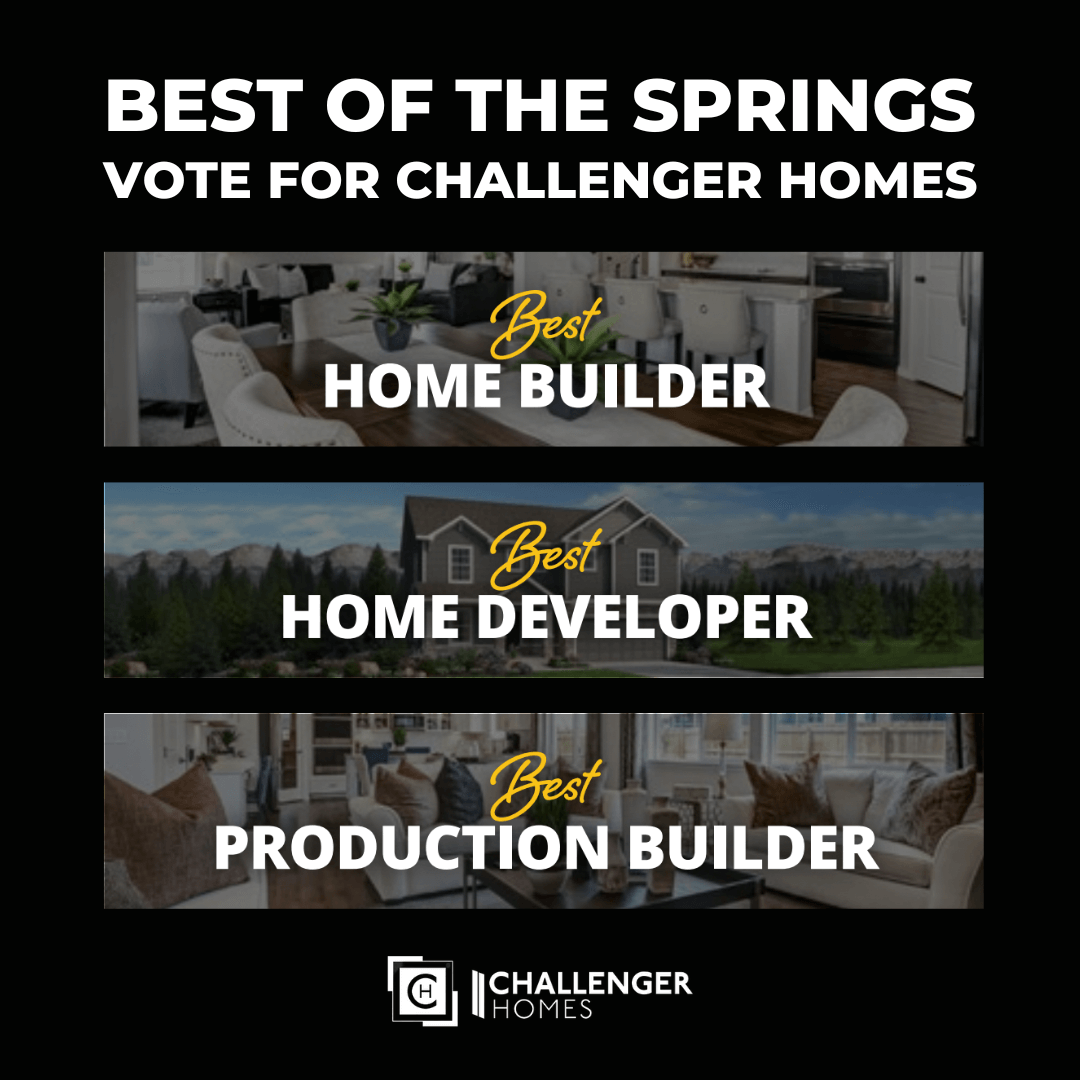 January 26, 2023
Vote for Challenger Homes in the Annual Best of the Springs Competition
Challenger Homes is very excited and honored to be nominated again in the 2023 Best of the Springs competition and we're aiming to win Gold! Nominated in three categories: Best Home Builder, Best Home Developer and Best Production Builder, winners will be announced in The Gazette  on April 23 and online April 24.
Best of the Springs Competition 
A survey of Gazette readers' favorite things, The Best of the Springs, consists of six different categories: Arts & Entertainment, City Life & Recreation, Family & Health, Food & Drink, Services & Professionals and Shopping. 
In October, readers were able to nominate their favorite small business owners, entrepreneurs and community service providers. In order to qualify for ballot voting, nominees needed to receive at least three nominations. 
About Challenger Homes 
For the last twenty-two years, Challenger Homes has been one of Colorado's most trusted home builders. With numerous communities in Northern Colorado, Denver and Colorado Springs, Challenger builds the type of homes that homeowners dream of. We work every day toward perfecting our goal of making life better for our homeowners. 
Vote for Challenger Homes!
Voting is open this Friday, January 13th on The Best of the Springs website and closes February 5th. We encourage you to vote and help Challenger Homes take home Gold in three categories! 
If you are interested in building a home in the Colorado area, Challenger Homes would love to make that dream a reality. Contact us today to schedule a tour of one of our communities or request more information.