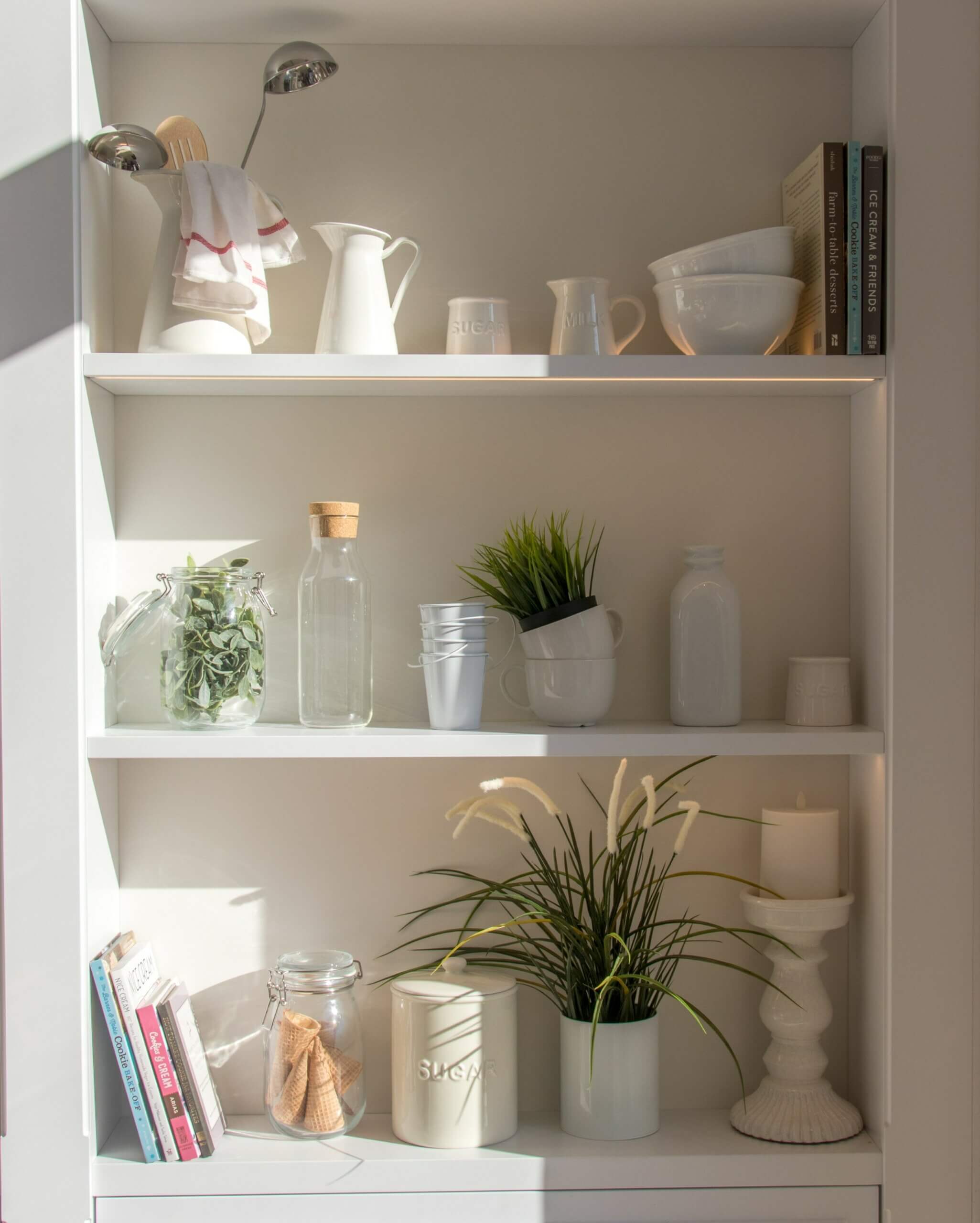 February 24, 2023
Spring Organization Tips
The first day of spring is March 20th! Take advantage of your excitement for spring and organize your Challenger home with the following tips. 
The first day of spring is March 20th! It's pretty likely that you're envisioning warmer weather, spring activities and a well deserved break from the cold. And while we are not quite there yet, there is nothing wrong with preparing for the upcoming season.
Last year, we discussed some of our favorite spring cleaning tips. This year, let's discuss something that is just as important: organizing! With your home being orderly and tidy, daily life is easier and simply more pleasant. Take advantage of your excitement for spring and organize your Challenger home with the following tips. 
Closet Overhaul
One of the best places to begin spring organizing is with your closets! Oftentimes closets are filled with clothes that have not been worn in years or are soon to be out of season (think winter apparel). This is the perfect time to sort through your clothing and decide what items you want to keep, donate or store away until they are appropriate to wear again. The recommended rule is if you have not worn an item in one year, it is best to give it away. Shedding items from your closet can not only create space so that your belongings can be organized comfortably, but it will also make your closet more aesthetically pleasing once the clutter is removed. 
When storing clothes that are out of season, we recommend neatly folding and placing items into storage bins.
Don't Forget Your Pantry
At the beginning of a new season, it's the perfect time to check the expiration dates of your canned goods and spices! Declutter your pantry by tossing out any items that are expired, as well as seasonal items (think pumpkin related items that may have been purchased for Thanksgiving dinner) as they most likely won't be good to use for the next holiday season. Once you've gotten rid of expired items, take your organization to the next level by arranging items into categories. Place your condiments, snack foods, canned goods, etc.. into their own areas of the pantry, which makes looking for items much easier! 
Clean up Children's Spaces
Whether it is toys, games or clothes, children's items can accumulate quickly and travel all around your home making for multiple cluttered spaces. At least once a year it's a great idea to declutter your child's bedroom or play area. Since many children's toys tend to be educational, what game or book they used a year ago may no longer be something they need anymore. Donating items to children in need is a great way to make sure books and toys can continue to be used. Purchase a chest or bin for your child, so they can keep all of their items in one place, which makes for a tidy room!
Interested in Purchasing a New Home? Consider Challenger 
Challenger Homes has made life better for Colorado residents for more than 22 years and counting. Are you interested in purchasing a new home? Consider our many communities located in Northern Colorado, Denver and Colorado Springs! Contact us for more information on our homes or to schedule a tour!