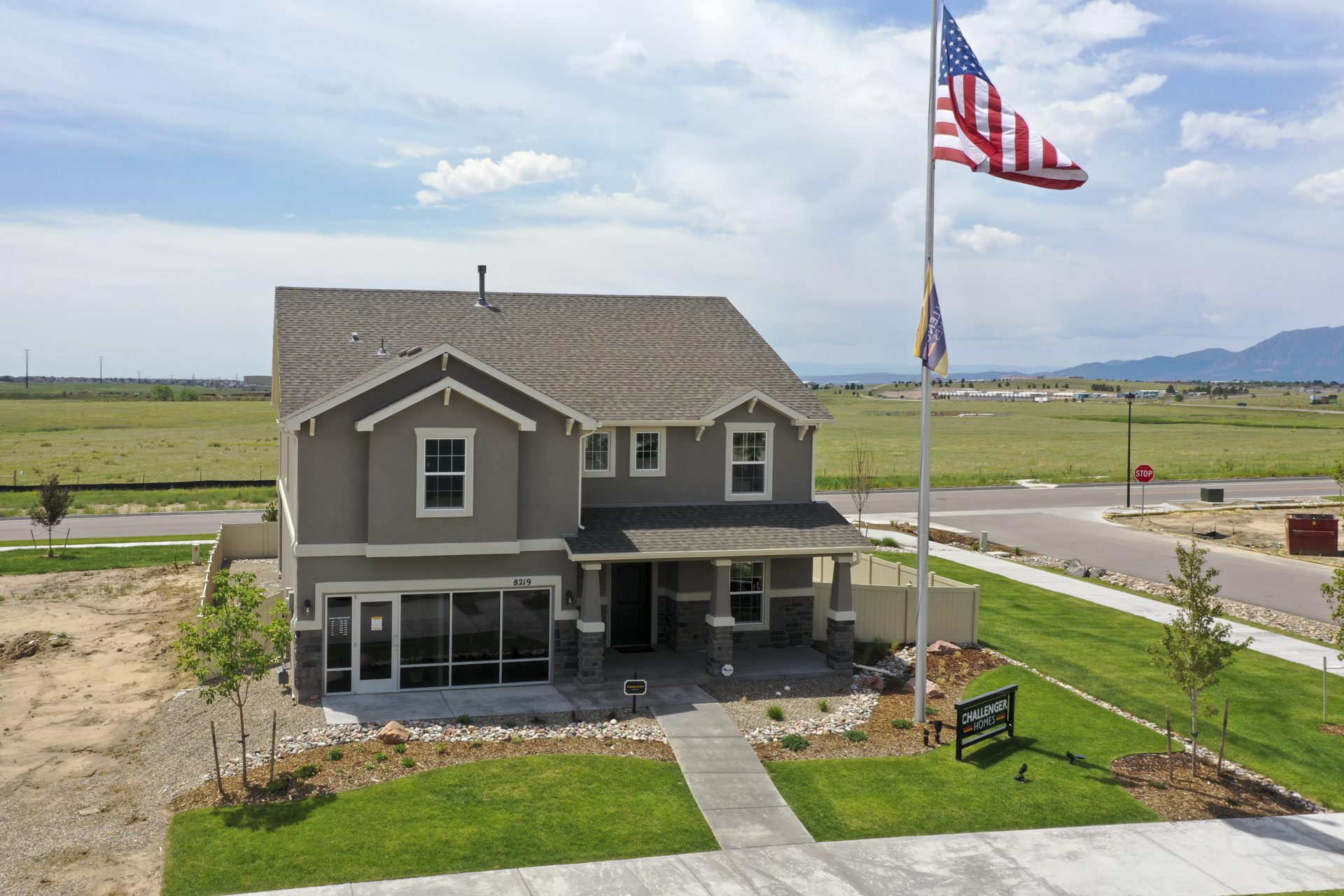 April 8, 2022
Introducing Challenger's Newest Community – Ventana South
Challenger is excited to announce our newest community, Ventana South! Located in Colorado Springs, this master planned community offers its residents a beautiful country living environment. If you are interested in receiving updates about Ventana South, request more information here. 
The Area
Ventana South is located in close proximity to essential areas including Fort Carson. Travel is made easier with the community located near to the I-25, which places residents close to fine dining, shopping and entertainment. In addition, Fort Carson Mountain Post is just a few short minutes away. 
What makes Ventana South such a special place for families to live is its close proximity to the award-winning School District 8. The diverse district includes the schools Jordahl Elementary, Fountain Middle School and Fort Carson High School. 
The Community 
Ventana South is the perfect place for families to build their new home! Designed for people of all ages and lifestyles, this community has the feel of the countryside paired with modern amenities. Both the Presidential and Heritage Collection plans will be offered at Ventana South. The affordable, two story homes are not only warm and inviting inside, but throughout the entire neighborhood, residents are treated to a tight-knit family atmosphere. 
The community features stunning views of Pike's Peak, as well as access to community parks and open spaces. This makes the community ideal for active families who love spending time in the great outdoors. Additional amenities include a future clubhouse and pool. 
The Homes 
Ventana South has so much to offer its residents. Perfect for small families or families that are in need of a more spacious setting, our Ventana South homes offer square footage ranging from 1,264 to 3,827. In addition, homebuyers have a choice of three to seven bedrooms, giving each family member their own space to relax or the option to turn additional bedrooms into a guest room or even an office! The homes within this community also offer a range of two to four bedrooms and up to a four car garage. 
It doesn't matter if you have a small family or a larger one, the floor plans offered at Ventana South provide you with exactly what you need so your family can live comfortably.  
Exciting New Homes in Colorado Springs
Challenger is very excited to introduce Ventana South. To learn more about this community, or our other communities contact us today!